Desert Safari Sharjah is a type of safari where travelers explore the desert. Moreover, one of the most popular Desert Safaris is the one that takes place in Dubai. This Desert Safari Sharjah offers travelers the opportunity to explore the desert, as well as the city of Dubai. The safari includes a jeep ride through the desert, as well as a stop at the sand dunes. Travelers can also choose to go on a camel safari, which is a bit more expensive but more authentic. All in one, you will be able to enjoy all of the amenities that come with Desert safari Dubai, including air-conditioned transportation, a private guide, and even a meal while you are out in the desert. You will be able to see some of the most stunning sand dunes in the world and get up close and personal with some of the local wildlife.
When going on a Desert Safari, it is important to dress appropriately. This means wearing loose, comfortable clothing that will not restrict movement. It is also important to wear sunscreen and a hat to protect against the sun. Travelers should also be sure to bring plenty of water, as the desert can be very hot during the day.
Desert Safari Sharjah Deals & Packages
Desert safaris are not to be missed to add to the to-do list when you are in Dubai. Best desert safari Dubai offers you a lifetime experience with this ultimate desert safari package.
Drive Your Car To Desert Meeting Point
10-15 Minutes Dune Bashing
Camel Ride
Sand Boarding
Unlimited Tea & Coffee
Smoking Area Access With Facilities
Soft Drinks & Mineral Water Packs
Arabic Costumes For Pictures
Veg & Non-Veg BBQ Buffet Dinner
Fire Shows
Tanoura Dance
Belly Dance (two shows)
ATV Quad Bike Ride
Price: 35 AED
Join Us Centralized Locations
10-15 Minutes Dune Bashing
Camel Ride
Sand Boarding
Unlimited Tea & Coffee
Smoking Area Access With Facilities
Soft Drinks & Mineral Water Packs
Arabic Costumes For Pictures
Veg & Non-Veg BBQ Buffet Dinner
Fire Shows
Tanoura Dance
Belly Dance (two shows)
ATV Quad Bike Ride
Price: 60 AED
Home or Hotel Pick & Drop by 4×4 Shared Car
20-25 Minutes Dune Bashing
Camel Ride
Sand Boarding
Unlimited Tea & Coffee
Smoking Area Access With Facilities
Soft Drinks & Mineral Water Packs
Arabic Costumes For Pictures
Veg & Non-Veg BBQ Buffet Dinner
Fire Shows
Tanoura Dance
Belly Dance (two shows)
ATV Quad Bike Rid
Price: 100 AED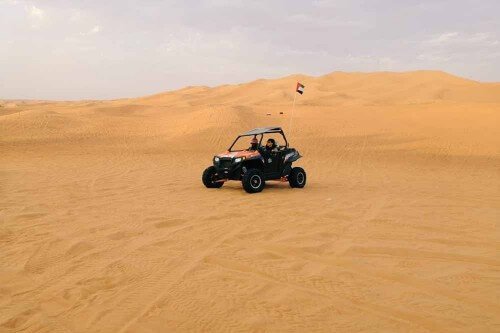 Home & Hotel Pick & Drop by Shared 4×4 Car
20-25 Minutes Dune Bashing
Camel Ride
Sand Boarding
Unlimited Tea & Coffee
Smoking Area Access With Facilities
Soft Drinks & Mineral Water Packs
Arabic Costumes For Pictures
Veg & Non-Veg BBQ Buffet Dinner
Fire Shows,
Tanoura Dance
Belly Dance (two shows)
ATV Quad Bike Ride
Price: 180 AED
Home & Hotel Pick & Drop by Shared 4×4 Car
20-25 Minutes Dune Bashing
VIP Seating & Table Services
Camel Ride
Sand Boarding
Unlimited Tea & Coffee
Smoking Area Access With Facilities
Soft Drinks & Mineral Water Packs
Veg & Non-Veg BBQ Buffet Dinner
Fire Shows,
Tanoura Dance
Belly Dance (two shows)
ATV Quad Bike Ride
Price: 149 AED
Home & Hotel Pick & Drop by Private 4×4 Car
20-25 Minutes Dune Bashing
Camel Ride
Sand Boarding
Unlimited Tea & Coffee
Smoking Area Access With Facilities
Soft Drinks & Mineral Water Packs
Arabic Costumes For Pictures
Veg & Non-Veg BBQ Buffet Dinner
Fire Shows,
Tanoura Dance
Belly Dance (two shows)
ATV Quad Bike Ride
Price: 650 AED
Centralized Locations for Desert Safari
| Desert Safari Tour Duration | Pick up For Desert Safari Tour | Tour Service | Drop Off For Desert Safari Tour |
| --- | --- | --- | --- |
| 06:00 Hours (Approx) | 02:00 PM – 02:30 PM | We Offer Daily Tours | 09:00 PM – 09:30 PM |