Desert Safari Dubai - 2023
"Desert Journey Tourism" Is the most trustable company for "Dubai Desert Safari" in UAE. Our desert Safari company was registered in 2013 in UAE. We provide desert safari services with the best deals. Our desert safari Dubai deals are 30% less as compared to others. According to our sale department (updated news), we are top-ranking in selling desert safari Dubai packages. Why are we a top seller? Our desert safari Dubai prices are below the mark and adjustable to customers' budgets. Moreover, our service meets customers' standards. In addition, customer satisfaction is our aim, and quality service is our mission. Our 99% best reviews are examples of our victory. Clearly say, we don't compromise our standards. Don't be confused! Our desert safari Dubai booking details are mentioned below. We are registered in the best tour apps in the world, such as Groupon, Cobone, trip advisor, and more.
Dubai Desert Safari is six hours tour of the desert. Are you searching for desert safari packages in Dubai? Look no further! Desert Safari Dubai Deals include a variety of thrilling experiences to explore the desert unforgettably. Embark on an exciting desert safari adventure and dune bashing experience, venture deep into the desert riding a camel, and try desert activities such as sand boarding and building a sandcastle. Next, the evening with a delicious dinner cooked over an open campfire. At last, you can partake in cultural experiences at nightfall like henna painting and belly dancing. In Addition, the  Desert Safari Dubai's unbeatable price point allows you to explore the vast desert landscapes of the region without breaking the bank. So what are you waiting for? Get ready to explore the desert and book your desert safari adventure now!
Welcome Dubai Desert Safari – The Best Tour Company
What's more, choose the best safari company for the best tour, especially for a family. Further, our company provides a low and cheap rate for desert safari and tour guides. For booking purposes, check the company details; we also offer customers the online safari Dubai desert booking service.
Suppose you want to visit Dubai for adventure and fun. For this purpose, find out the Best tour company in Dubai. Desert Adventure Group is the best tour company for safari. To clarify, every year, millions of tourists from around the world come; the 2022 high-rated graph of the visitors is recorded.
If you are looking for the best or cheapest desert safari in Dubai? In conclusion, if you have a low budget, do not worry! Get the lowest desert safari Dubai price through us. We are here!
Why did we choose Desert Safari in Dubai?
Dubai Safari is a unique adventure in all types of safaris. During the best desert safari in Sharjah, Abu Dhabi, or Dubai, you can expect to see plenty of activities, including safari with Quad bike, dune bashing, and one more thing about Arabic culture. More Private and Hummer desert safari in the Evening time available. And our company VIP desert private safari price is reasonable, that is 600 AED.
Red Dune Desert Safari Location: The Red Dunes are a popular desert area outside Dubai, United Arab Emirates. The location can vary depending on the tour provider, but it's typically around 45 minutes to an hour's drive from downtown Dubai.
Desert Safari Dubai Deals & Packages
Have you checked our desert safari Dubai prices or packages? Choose the trending deals! Hurry Up!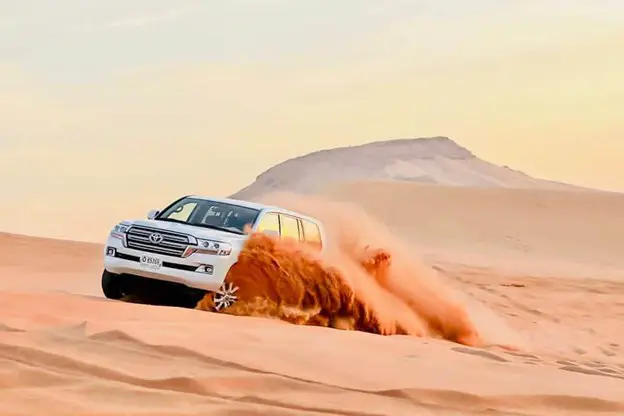 Self-Drive Evening Desert Safari
Drive Your Car to Desert Point
Are you looking for an evening desert safari? Evening desert safari Dubai deals include many activities such as dune bashing, camel ride, sand boarding, belly dancing, Tanura show, and more BBQ dinner.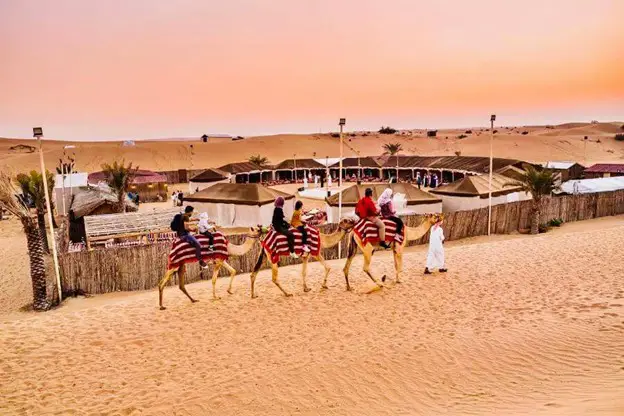 Join Us Centralized Locations
In this package safari, Dubai includes camel riding, buffet dinner, sand boarding, and more. Do you want to spend an evening in the desert? We are here! Join us!
Advance Evening Desert Safari
Pickup by 4x4 Car from Doorstep
Advanced Dubai desert safari tour package includes dune bashing, camel riding, sand boarding, buffet dinner, and pick-up from the residence by land cruiser car.
Premium Evening Safari Dubai
Pickup by 4x4 Car from Doorstep
The premium package is the most exclusive desert safari Package. Premium Desert Safari Dubai Includes 20-25 Minutes of dune bashing, photography, belly dancing, live shows, camel riding, sand boarding, quad bike, and more.
Pickup by 4x4 Car from Doorstep
In VIP Desert Safari, the additional includes VIP seating and a Quad bike(optional). It is most popular for families and the best package for high-class visitors.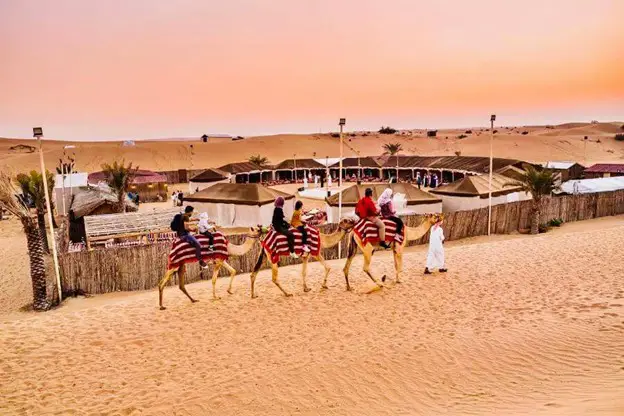 Pickup by 4x4 Car from Doorstep
Having any experience with a desert safari in the morning? 
Morning Desert Safari
 is a sunrise adventure, and it's Includes 40-45 minutes of dune bashing, camel riding, sand boarding, and more.
Welcome to UAE, a variety of tours and excursions to explore Dubai. However, our experienced guides will ensure that you make the most of your time in Dubai, with every minute full of interesting sights, stories, and experiences.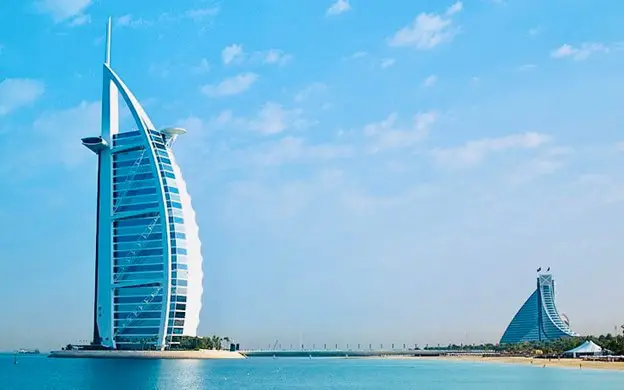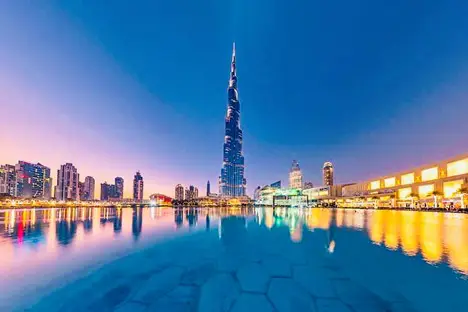 In the Dubai City Tour, get to know Dubai's history, culture, and modern and unique aspects. Likewise, there is no doubt that Dubai is known for its beautiful scenery and diverse activities around the city.
Hatta is a recreation site for tourists. The Hatta tour includes kayaking, a heritage Village, a Wadi hub, Hill Park, and more activities. Clearly, visit Hatta to get the adventure of the mountains of UAE.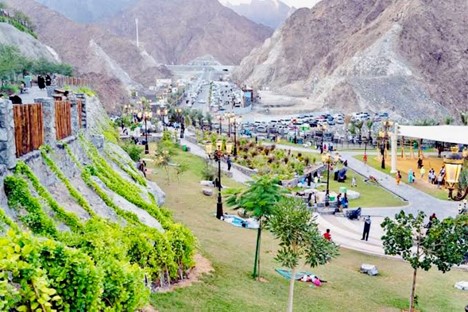 Khorfakkan Tour is known for its beautiful beaches and lush green mountains in Sharjah.
Have you planned about Abu Dhabi City Tour? In detail, Abu Dhabi is the capital of the UAE and the second most famous city, as well as, Abu Dhabi is the best combination of modernity and tradition.
Centralized Locations for Desert Safari
| Desert Safari Tour Duration | Pick Up Timing | Tour Service | Drop Off Timing |
| --- | --- | --- | --- |
| 06:00 Hours (Approx) | 02:00 PM – 02:30 PM | We Offer Daily Tours | 09:00 PM – 09:30 PM |
How to book desert safari Dubai tickets?
What Our Customers Say About Us
Great adventure and amazing service from the safari team.. It was incredibly good.. 👏👏
I had such an amazing time and I met such amazing people too . Atil and his brother were so attentive to our needs and made sure that we felt comfortable and made clear all the options available to us. The trip was a high light in my trip to Dubai will definitely book them again if I come back to Dubai
Hatta Mountain
2023-06-20
It was best adventure with friends
Jasmin Leagste
2023-05-25
It was really in amazing experience we had of the dessert safari, mr. Ish was very helpful polite and kind all the time of our trip.the dune bashing was great, we really enjoyed our trip.. Thanks to ish.
Patricia Rafols
2023-05-22
Drivers are cool and very helpful in finding the activities we can do. Shout out to my friend ihnam!!!! Stay amazing, accomodating and funny!!!! 💖🇦🇪
Safari Tour Ish was a very accommodating tourist guide. Very friendly and warm. The tour itself was also amazing. Dune bashing is a superb experience plus really excellent service.
Desert Safari Zahid was great. Perfect experience with friends. The pickoff and dropoff service was on time and great.
Desert Safari Ish is amazing. He is a very humorous person and takes great care of us along the way, always come to check us if everything is goes well. Great experience, definitely worth the price.
Better safari Top of te top, senza rivali, lo consiglio, bravo ragazzo e molto disponibile. Ci é vwnuto a prendere e ci ha riportato in hotel.Ish.
Desert Safari Our guid Ish is great and helpful but car needs improved….All are good. But company provide a new car ish
Desert safari I had a amazing experience. The driver ghafar was a great driver in the desert 🏜️ . He made our experience 10/10 . I would highly recommend him to anyone and I will be using him again for my next desert 🏜️ experience. Thanks 🙏🏾
Desert safari The best part of this trip was the ride for sure. Thanks to Jhafar who was the best driver ever!.....